Background
Alkanza offers a unique approach to personalized investing for banks and customers across multiple continents by using their industry-leading Robo-advisor algorithms.
Challenge
As Design Lead at a FinTech startup, I was responsible for the company's entire design strategy for their international Robo-advisor and E-trading platform product across iOS, Android & Web.
Solution/Methodology
Working closely with the Product Manager I strategized on the direction for the product and new features.
Managing a team of two junior designers, my team and I produced high-fidelity interactive prototypes. I implemented design processes within Alkanza, that stretched across teams and emphasized the importance of great user-driven design.
I introduced an agile usability testing process within Alkanza and hired a UX designer to take responsibility. We improved our prototypes based on user feedback, to put the user at the heart of our decision making. I also utilized the data science team within Alkanza, to extract and analyze data from user testing sessions.
I worked closely with the development team, to ensure the final product met our high-quality design standards. I ran regular reviews with the development team and produced guidelines for them on determining interactions, using assets that the design team produced and working with the design team. I created processes for the teams to work together effectively and integrated the role of design into sprint planning. 
Projects
Version 2 Design
We refreshed the look and feel of the core Alkanza Robo-advisor platform. This involved taking a new user-driven look at the platform, identifying pain points, and coming up with solutions.
Refresh of the Alkanza Web Platform based on user testing across South America and Asia —
Responsive mobile design for Version 2 Robo-advisor —
Responsive mobile design for Version 2 of the Alkanza Advisor product, which allows financial advisors to manage clients —
Partners
As Alkanza added more partners, we needed to brand the platform for those partner banks. We created interactive prototypes in multiple languages that were tested with customers of the banks, iterated, and signed-off by the partners before being launched. 
Below are six iterations including the core Alkanza product, InvestBot, Rico Invest Machine, Eastspring Taiwan, Protección Smart, and Sura —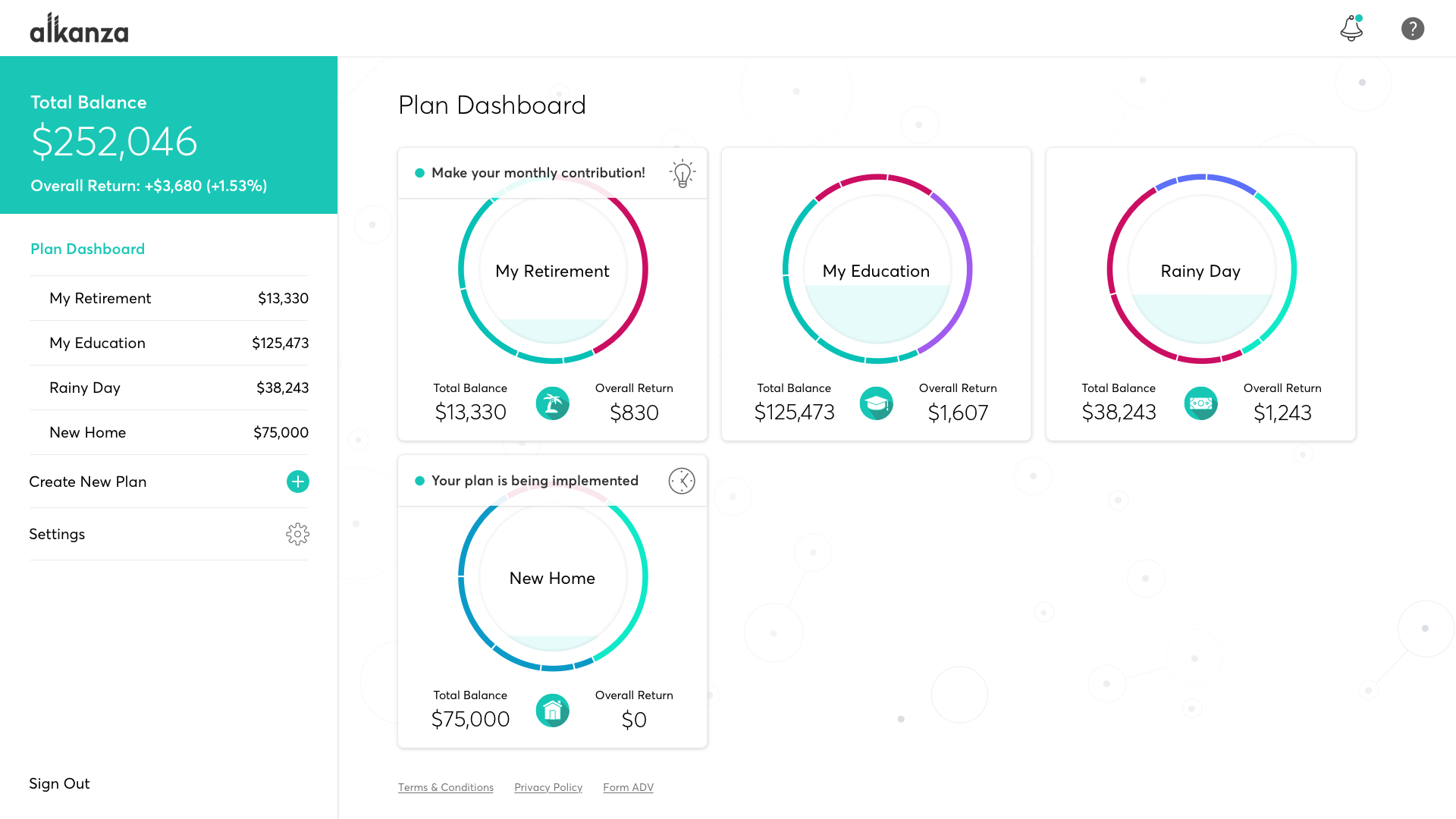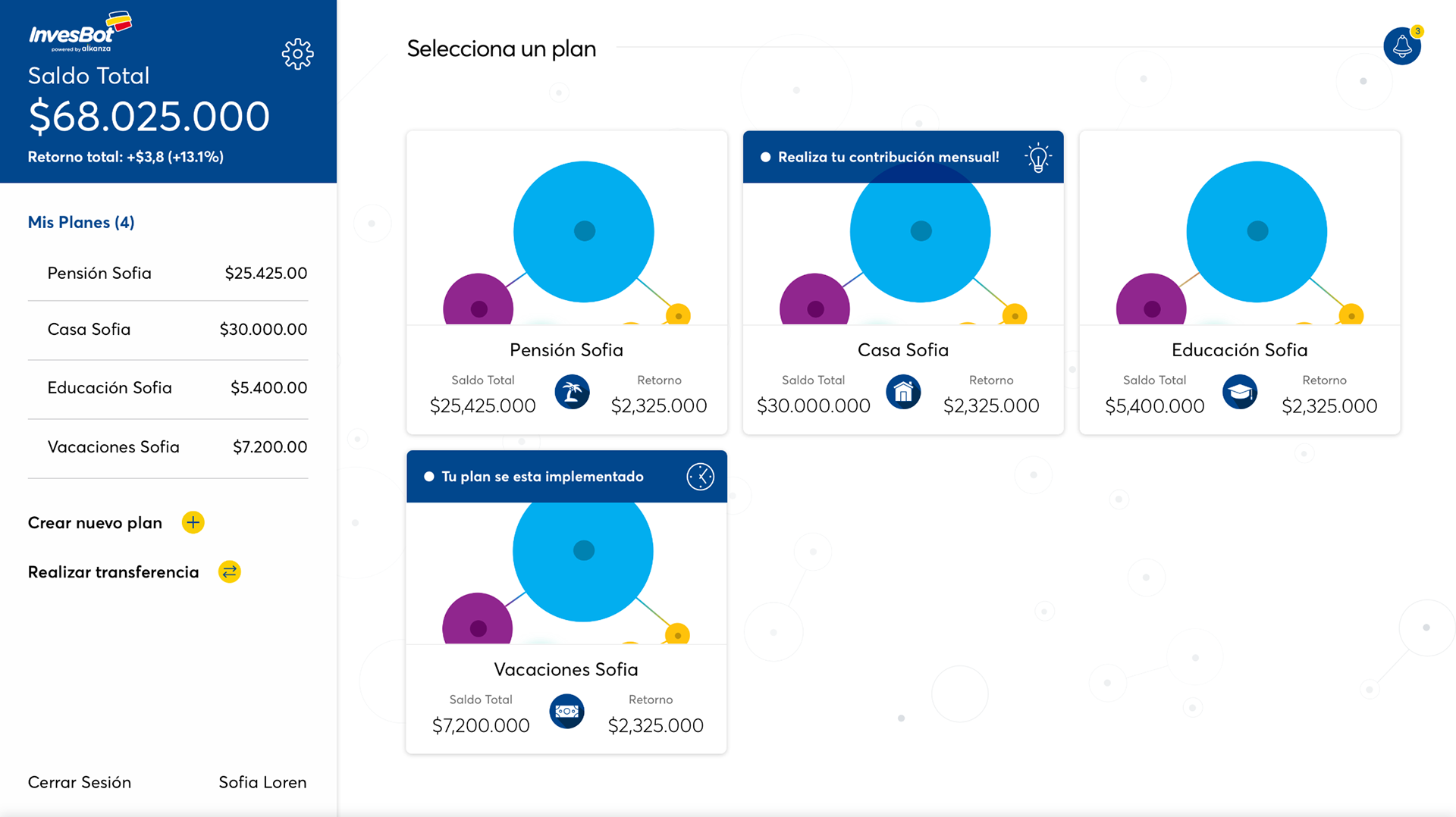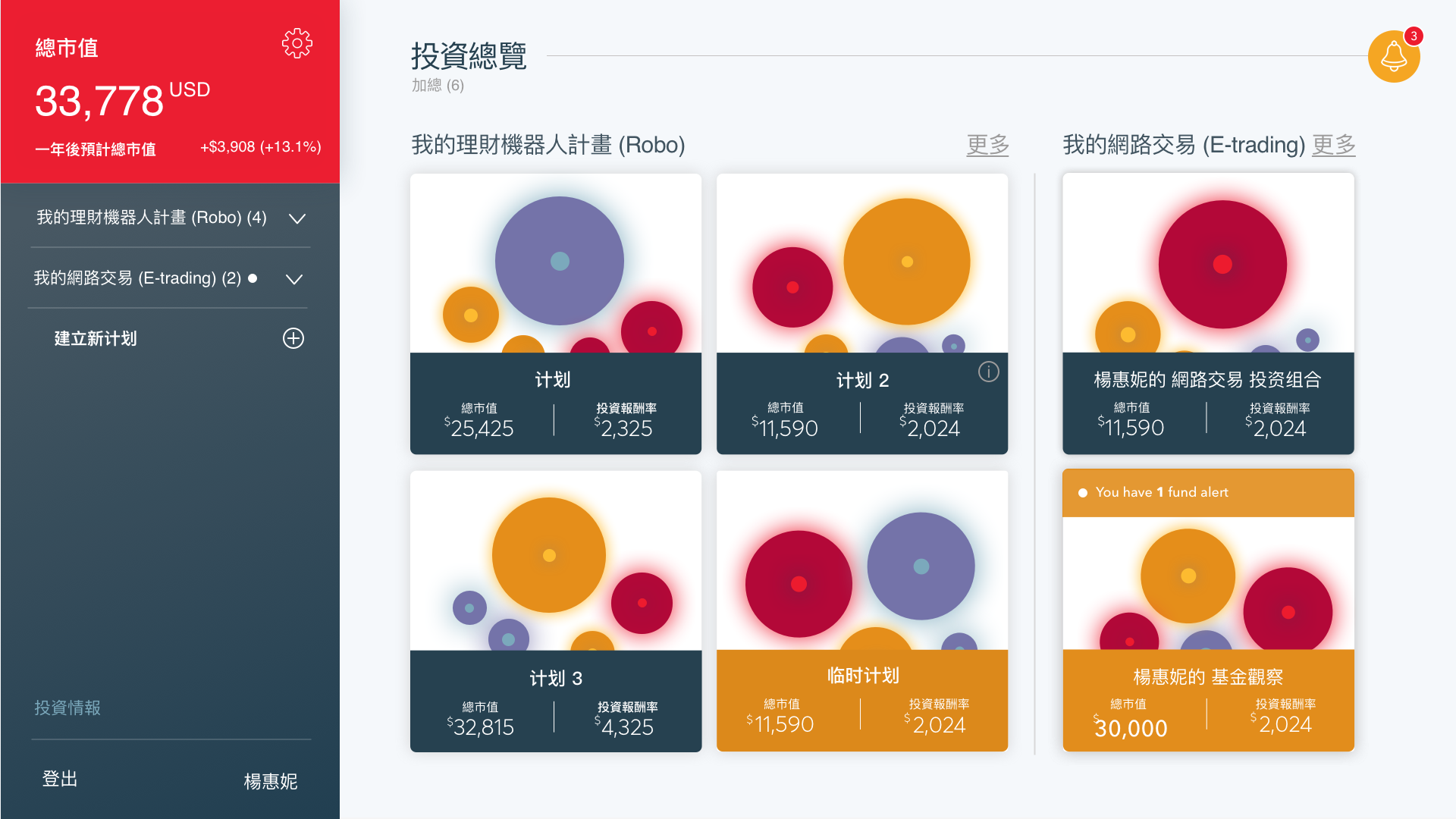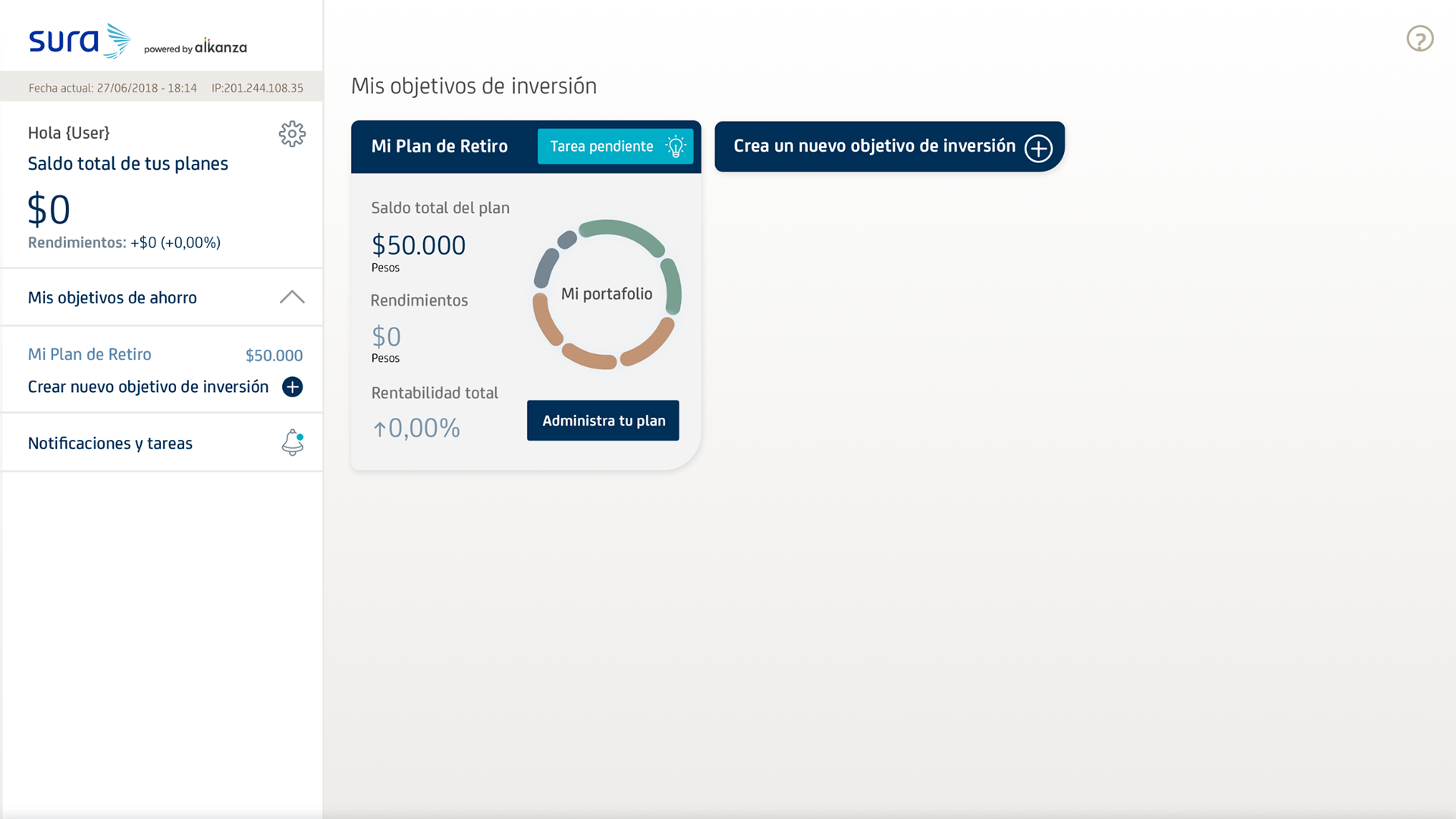 Round-up Onboarding
A new product Alkanza launched was an integration with the South American delivery app Rappi - responsible for over 2,000,000 deliveries. The product allowed users to round-up their spending on Rappi, with the extra money going into an Alkanza Robo-advisor investment account.
I developed user stories, empathy maps and produced an interactive prototype to present to Rappi. 
Example user persona for a Novice Saver —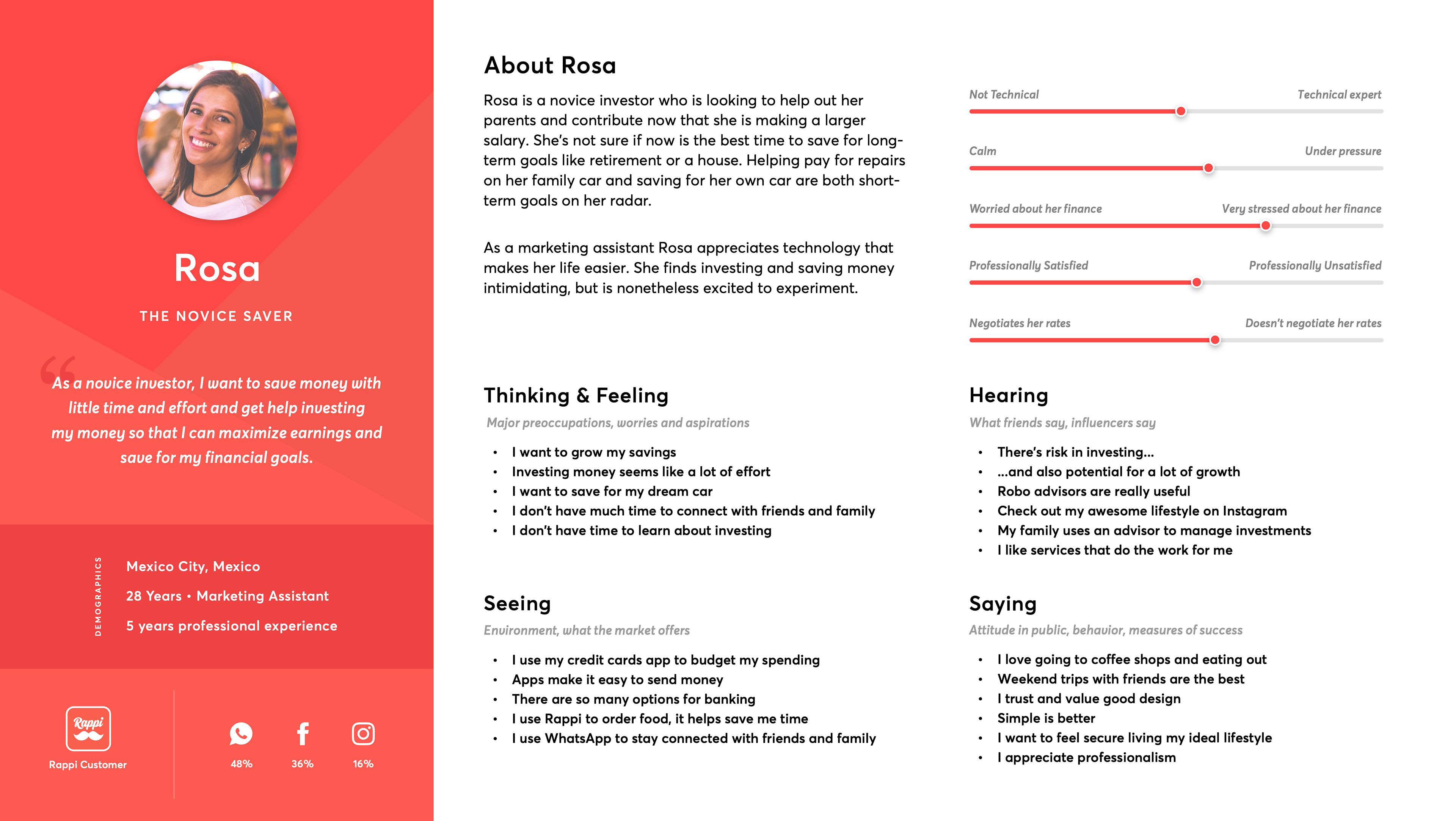 User journey for onboarding and post-onboarding flows —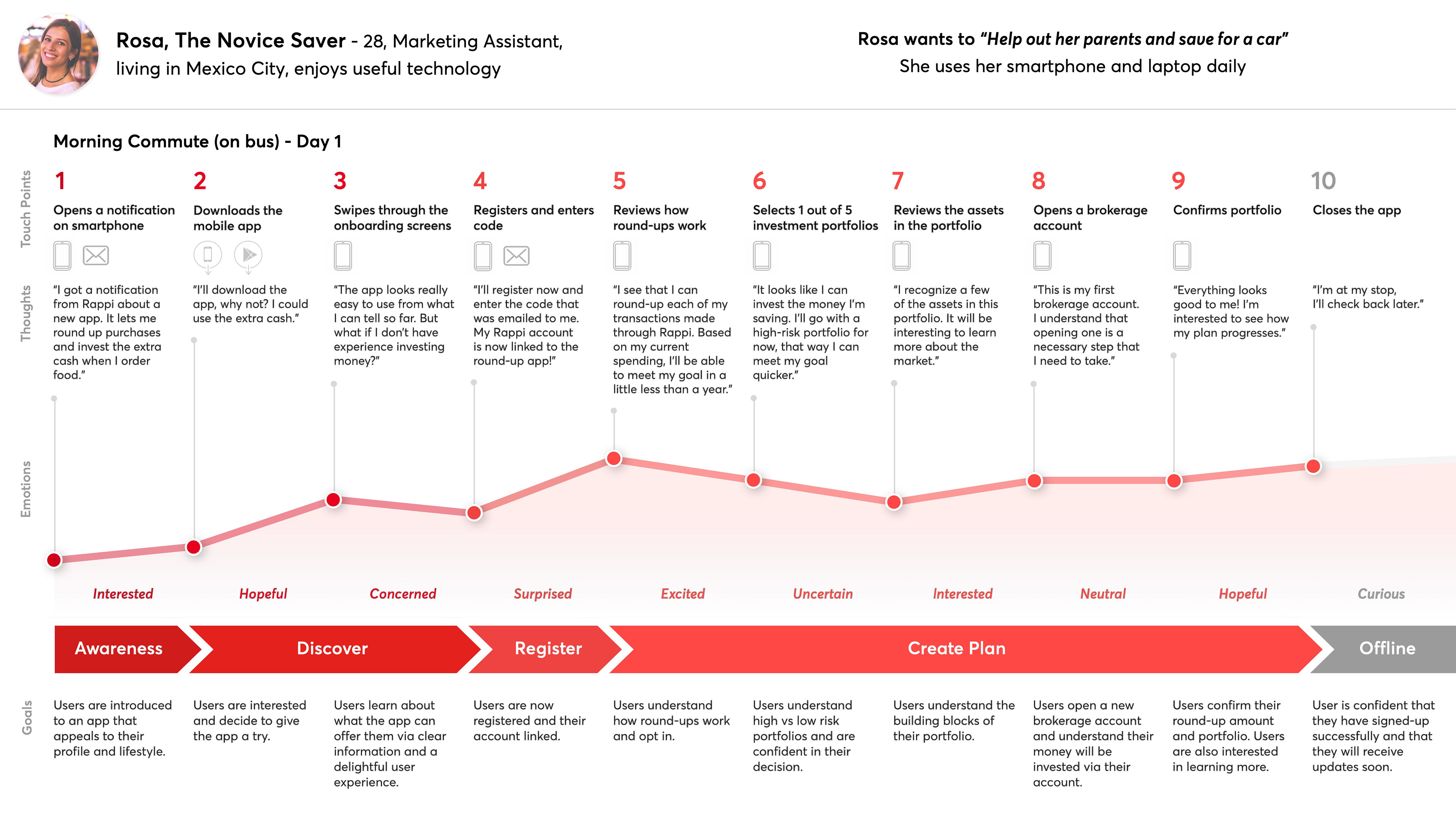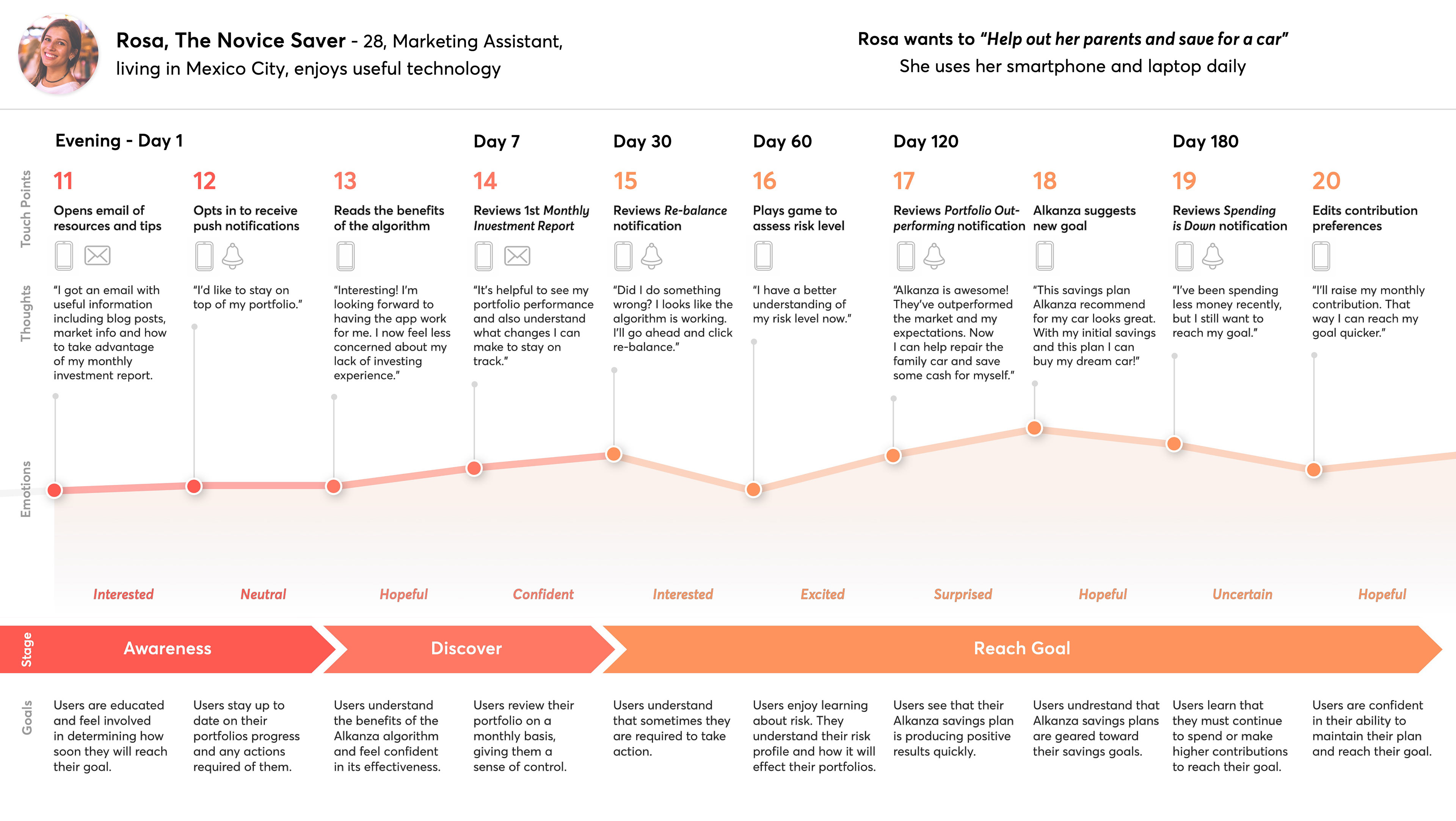 Interactive prototype for Rappi Invest onboarding —