Challenge
Gravity Water's mission is to combine rainwater harvesting, storage, and filtration, providing communities in developing countries with a localized source of safe drinking water that is self-sustaining and 100% energy-free. To gain initial funding and spark public interest Gravity Water needed a strong strategy and professional identity that was universal and inspiring.
Solution
As Gravity Water's Design & Marketing Director I worked closely with the founder and team to develop a short and long term plan to grow Gravity Water. Weekly touch bases and brainstorms were vital in connecting all aspects of the strategy.
Our goals were to launch a website, blog and monthly newsletter that would create a buzz around our clean water mission and enable us to contribute to conversations about the global water crisis. Increase outreach through a developed social media plan. Gain credibility and funding through outreach to donors, investors and business sponsors. Partner with nonprofits at the forefront of the clean water movement. Launch an initiative connecting and educating students in the United States and Nepal and create a solid and consistent visual language complete with brand style guide.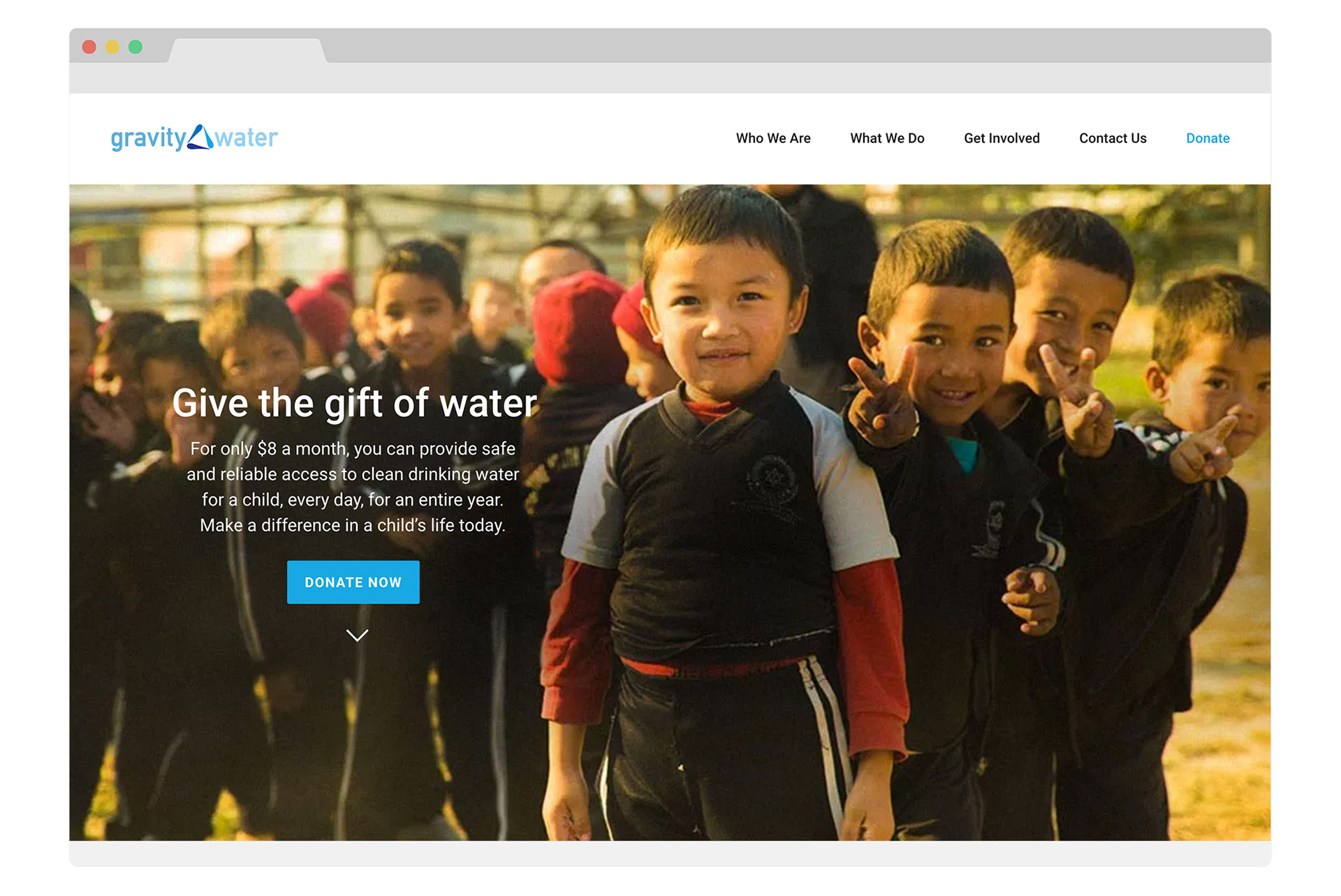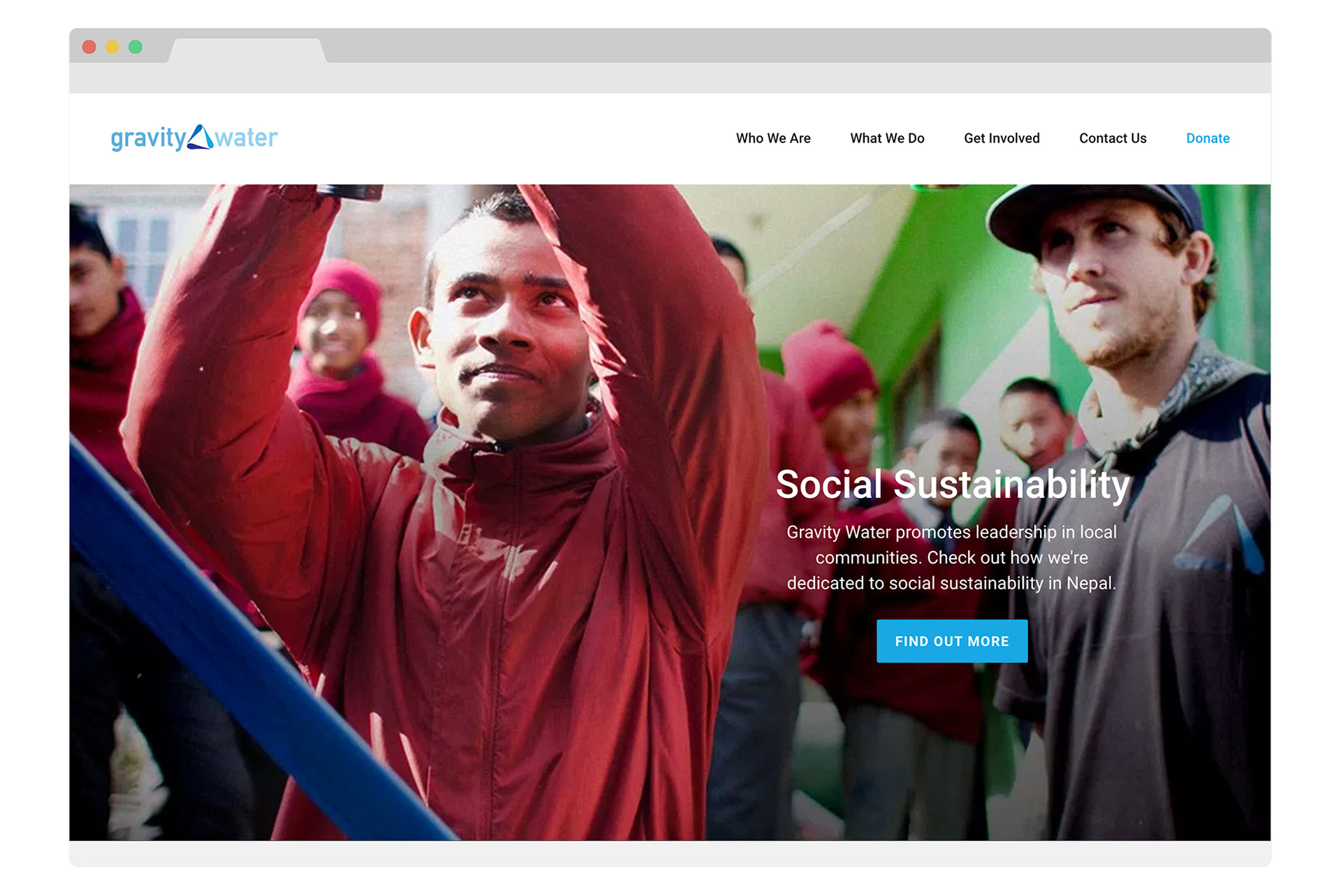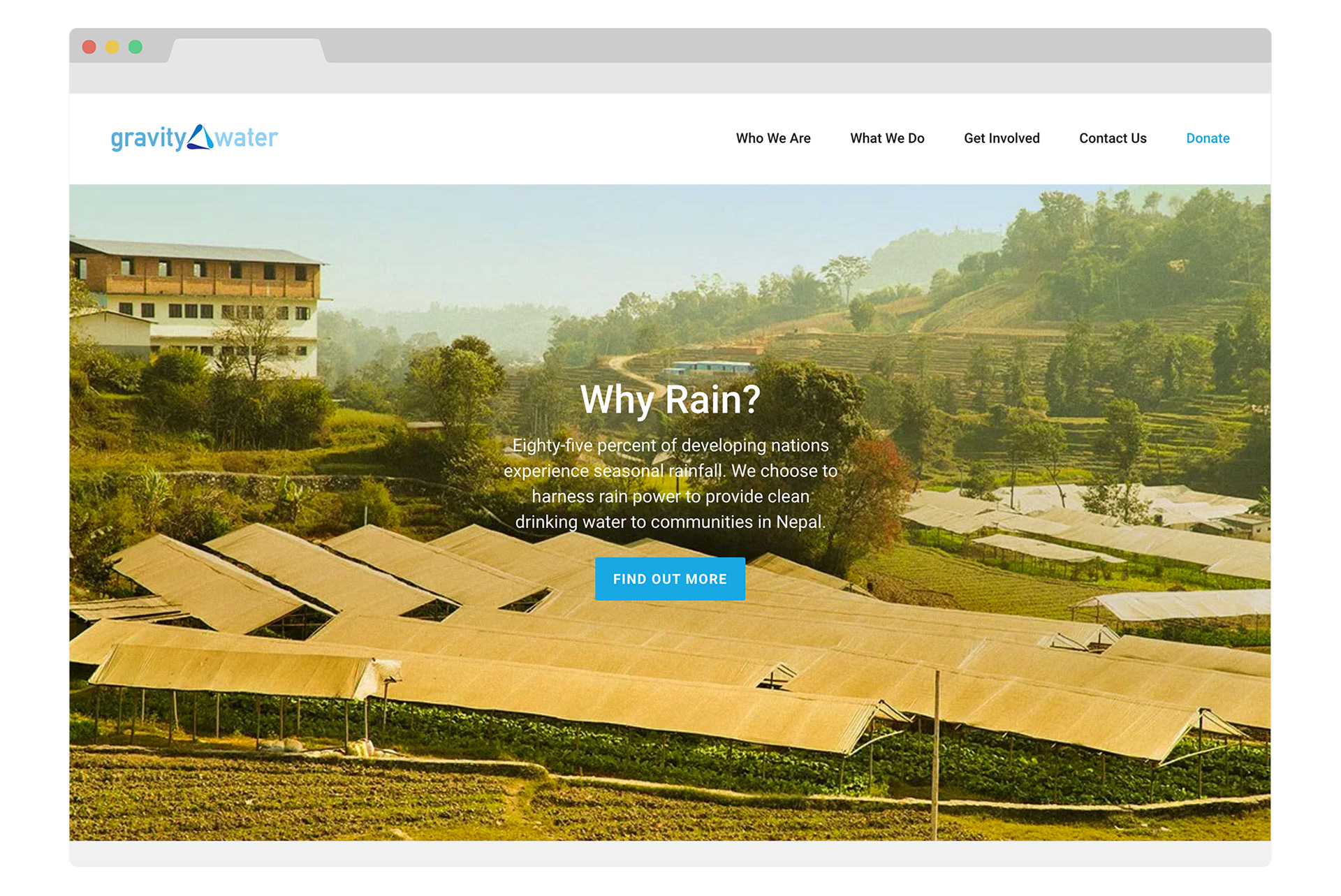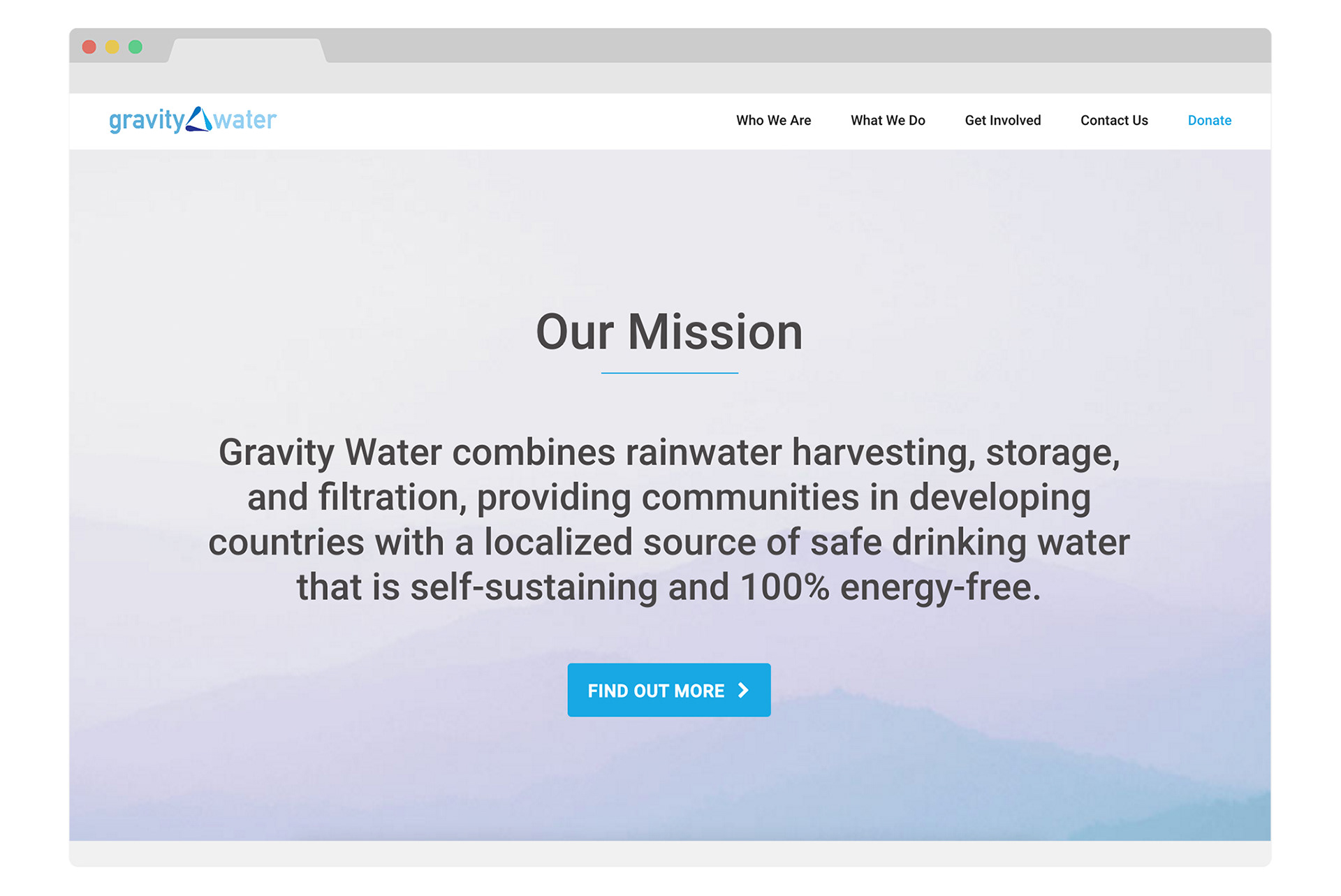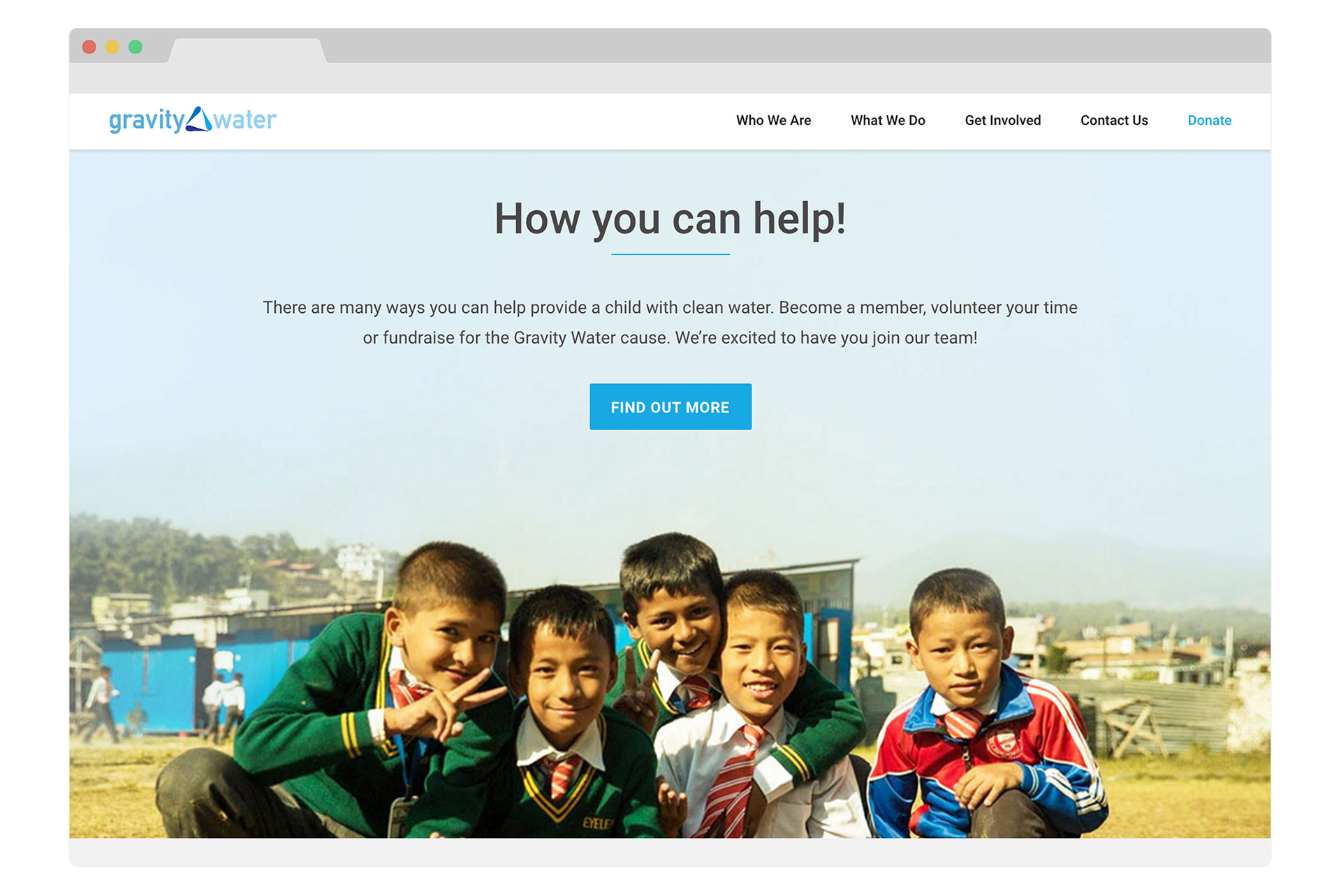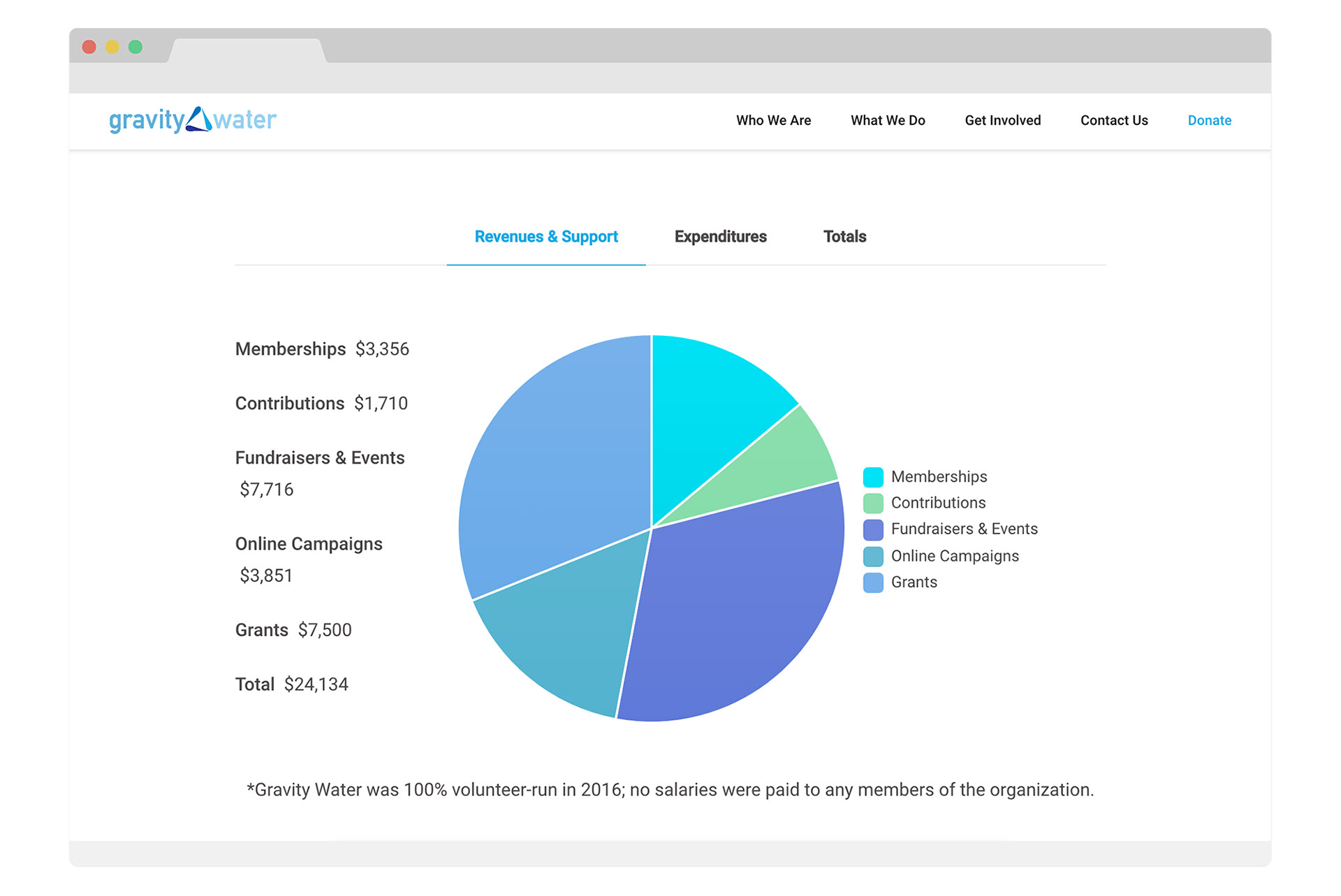 Gravity Water business sponsorship guide —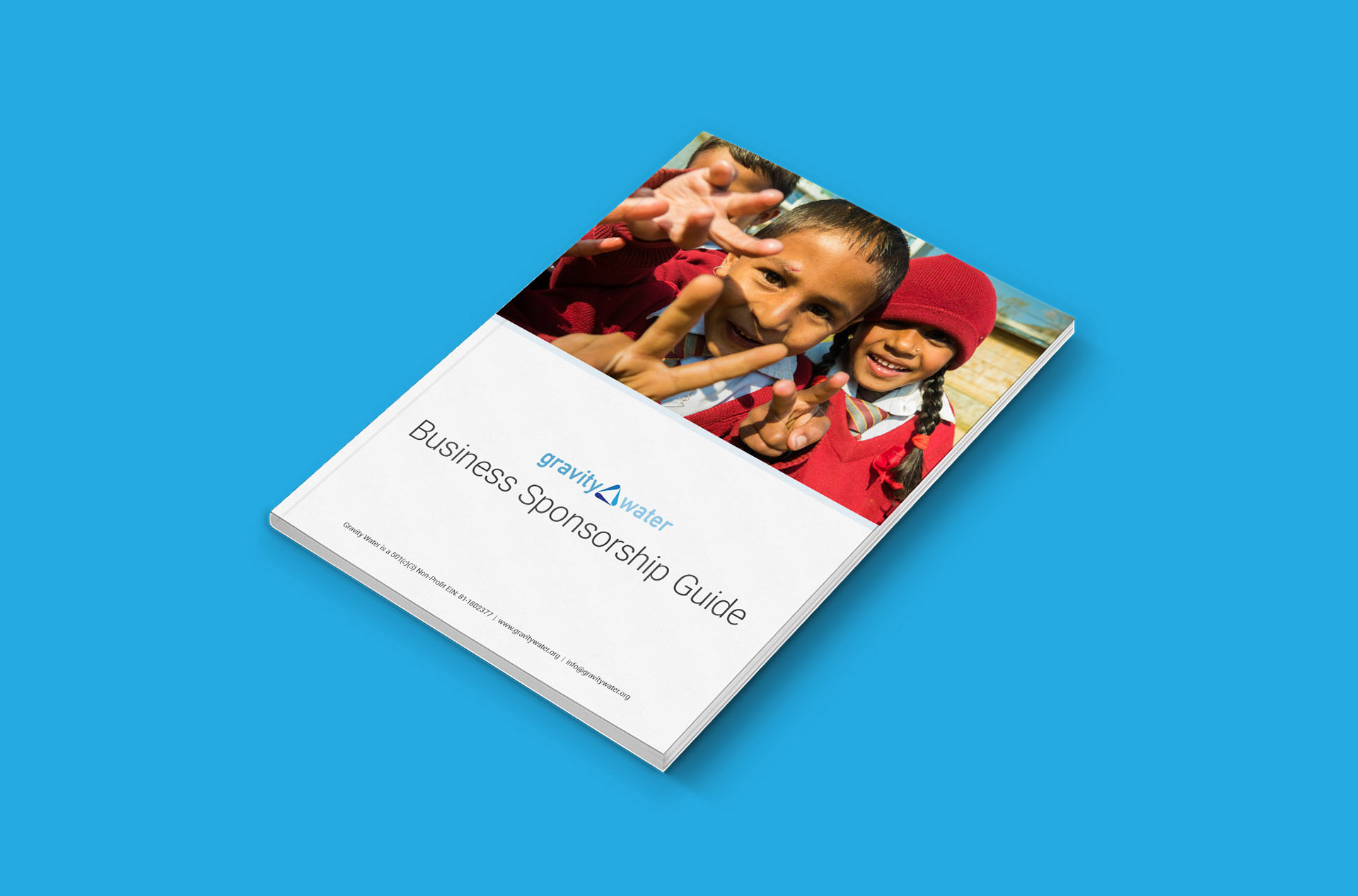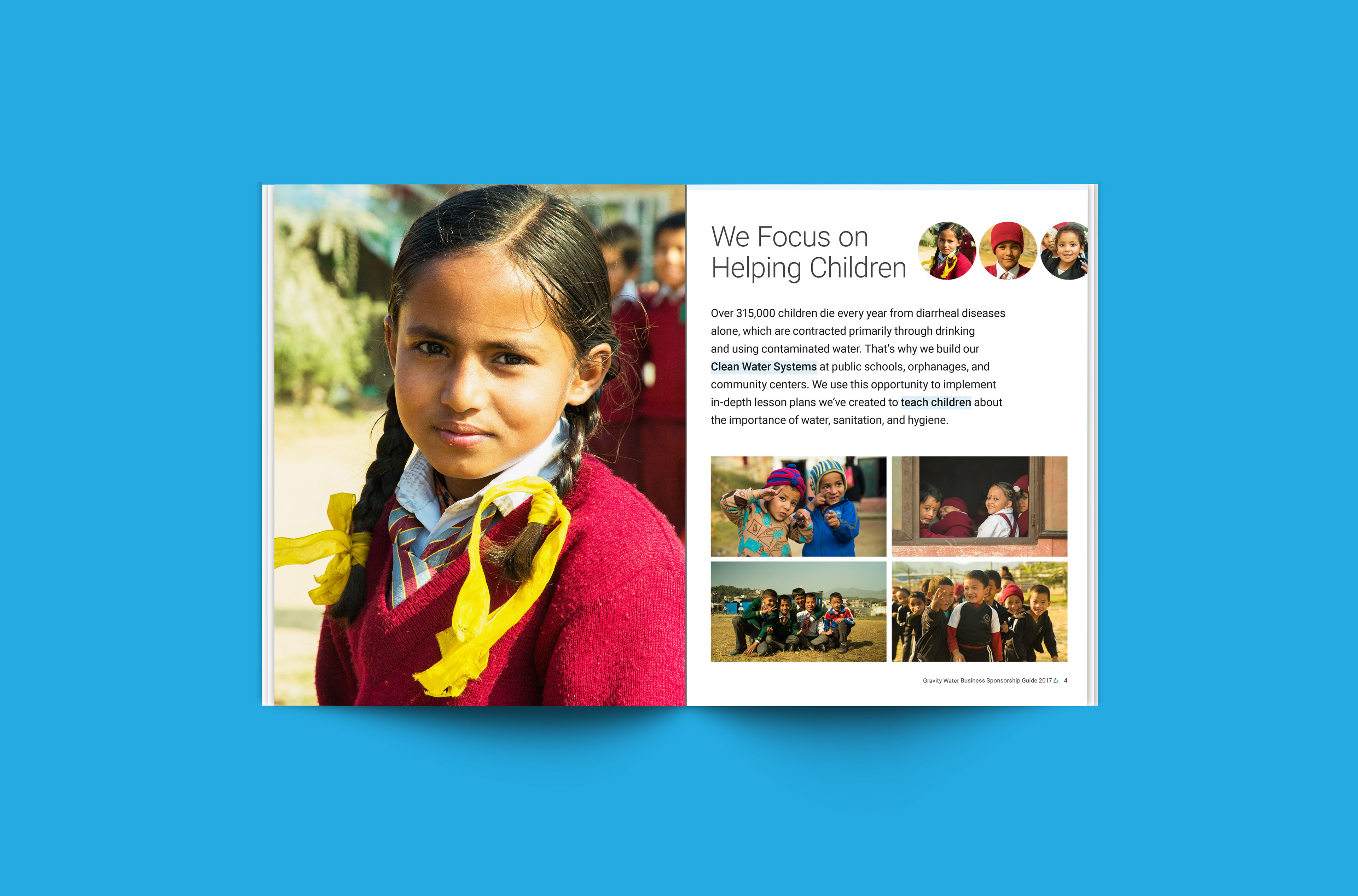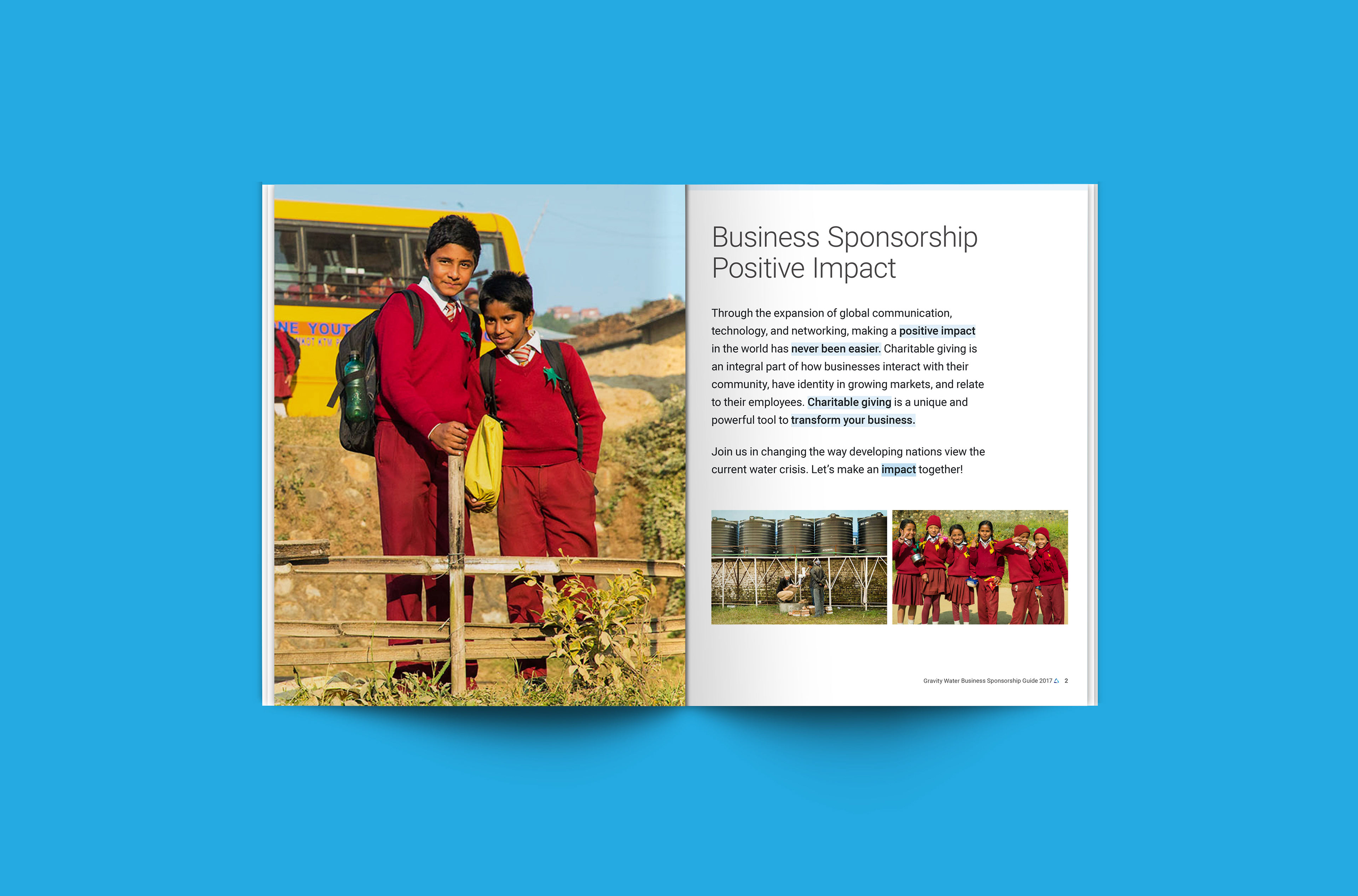 Table topper and poster placed in a cafe and on streets to advertise for World Water Day 2017 event —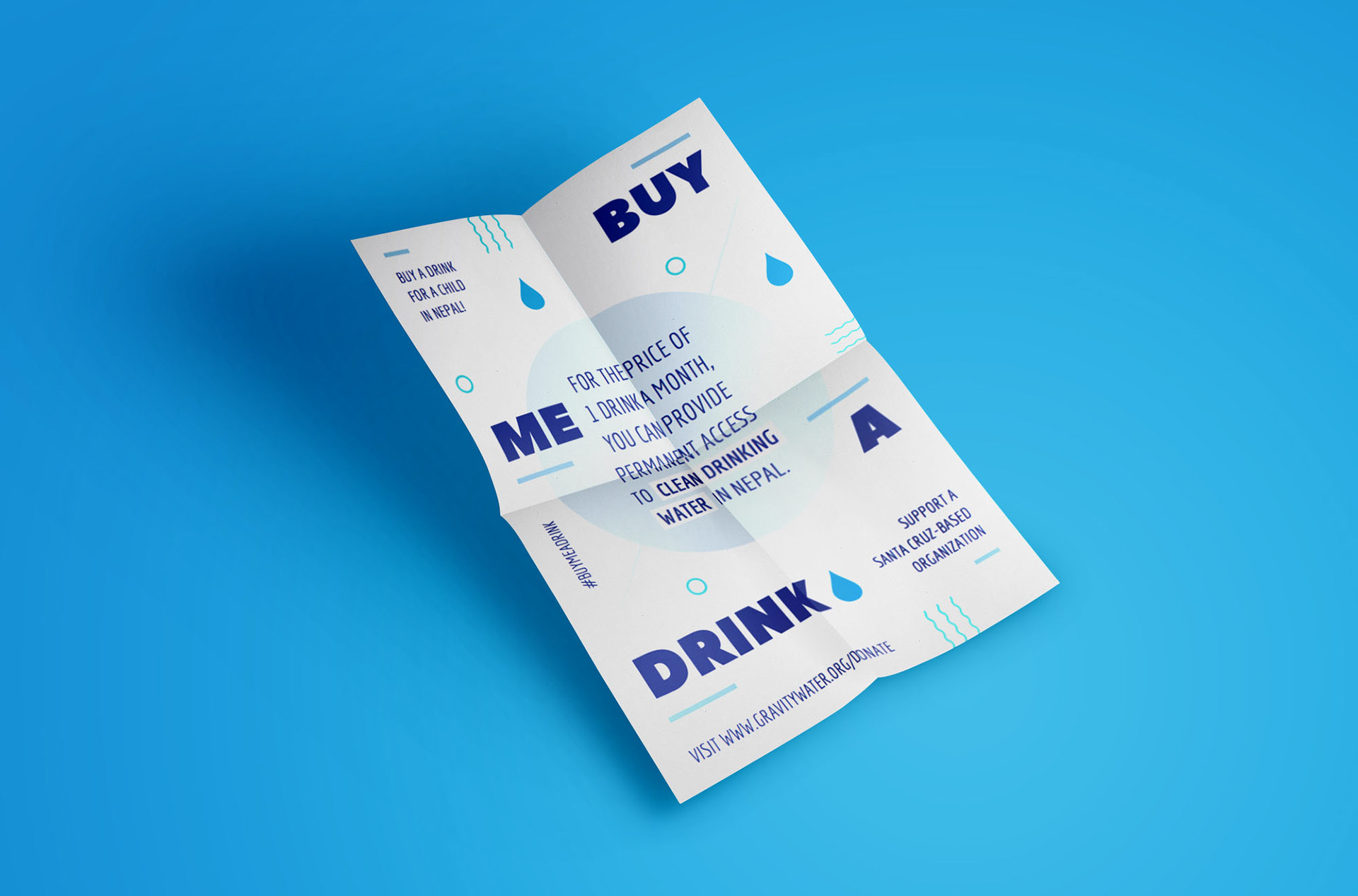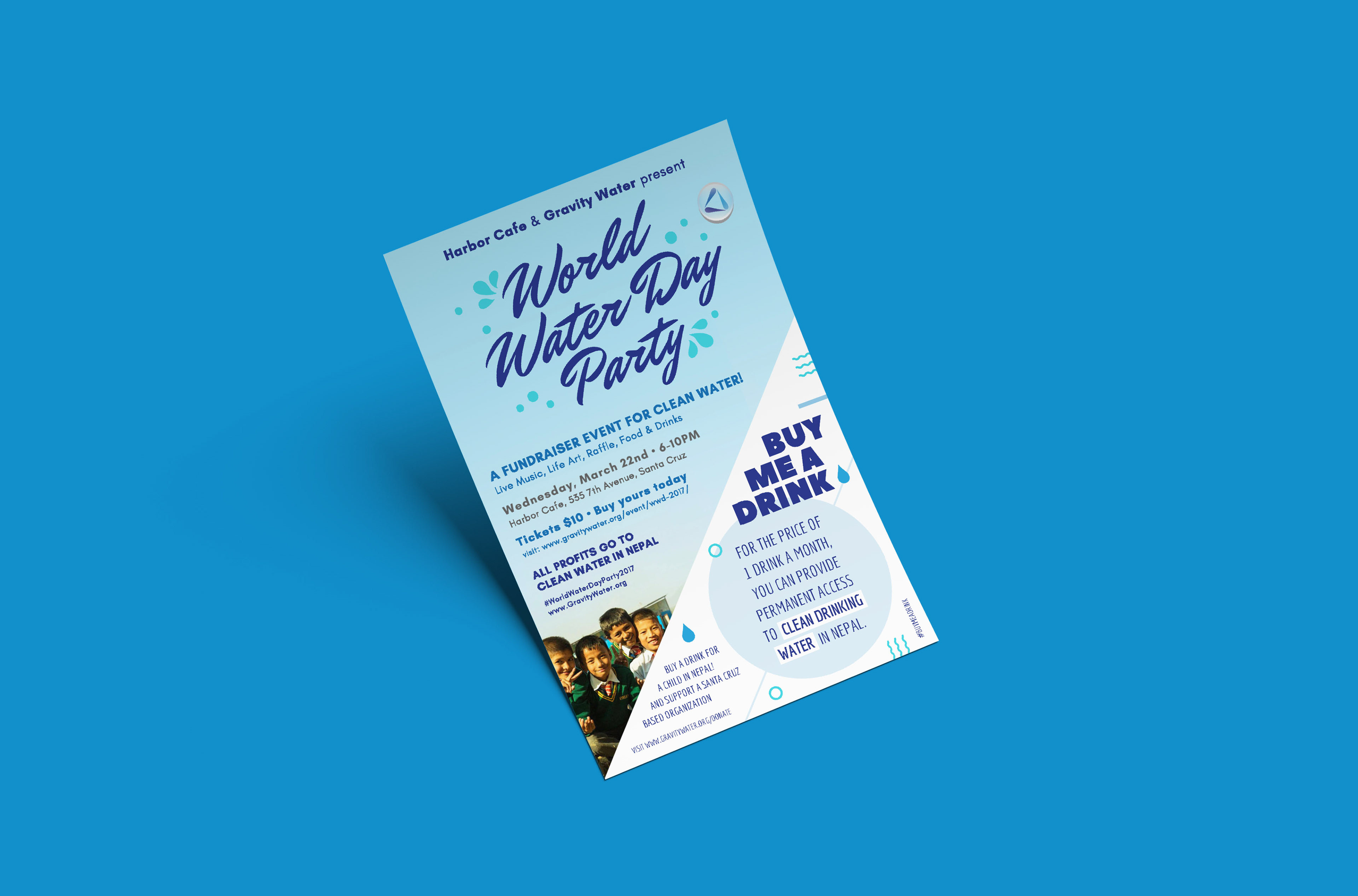 Results
Gravity Water launched with unanimous positive feedback and support. Some key achievements include:
〰️ The launch of a professional website which better directed visitors to key areas of site, educating visitors on our mission and initiatives.
〰️ An encompassing style guide gave us a professional and personalized look with unified vision, aligning all future outreach material.
〰️ A fresh approach to social media, monthly newsletter and blog increased outreach and participation gaining followers and donors.
〰️ Created informational material for events and business sponsorship outreach.
Gravity Water business card and stationary designs —