Background
The Leadership Conference Education Fund
'builds public will for laws and policies that promote and protect the civil and human rights of every person in the United States. The issues we work on — from voting rights to educational equity to justice reform — have deep roots in our organizational history and across the communities we represent.'

Challenge
Now is the time to rethink public safety, renew community trust, and create a 21st century policing model by and for communities. 
Early this year, The Leadership Conference Education Fund launched a National Policing Campaign to ensure that policing practices respect and protect the civil and human rights of all Americans. The challenge was to design and release a "New Era of Public Safety" report, Handbook and Toolkit as part of an incredibly important national and regional initiative of police reform. The goal being to bring community organizers, law enforcement, and government together to discuss strategies for putting communities at the forefront of public safety.
Solution
I collaborated with a remote team to complete two online resources, a
Handbook - primarily for education and a Toolkit - primarily to educate people on how to take action.
The goal was to communicate an initiative of police reform at a national and regional level that would enable anyone to take action.
As a production designer, I designed secondary and tertiary responsive pages for the Policing Campaign website that align with the established design style/system. I worked closely with the client and creative director to incorporate feedback quickly and ensure tight deadlines were met. I ensured handoff to the developer was smooth, exporting responsive assets. I selected images to represent the campaign and designed social media assets used to announce the launch.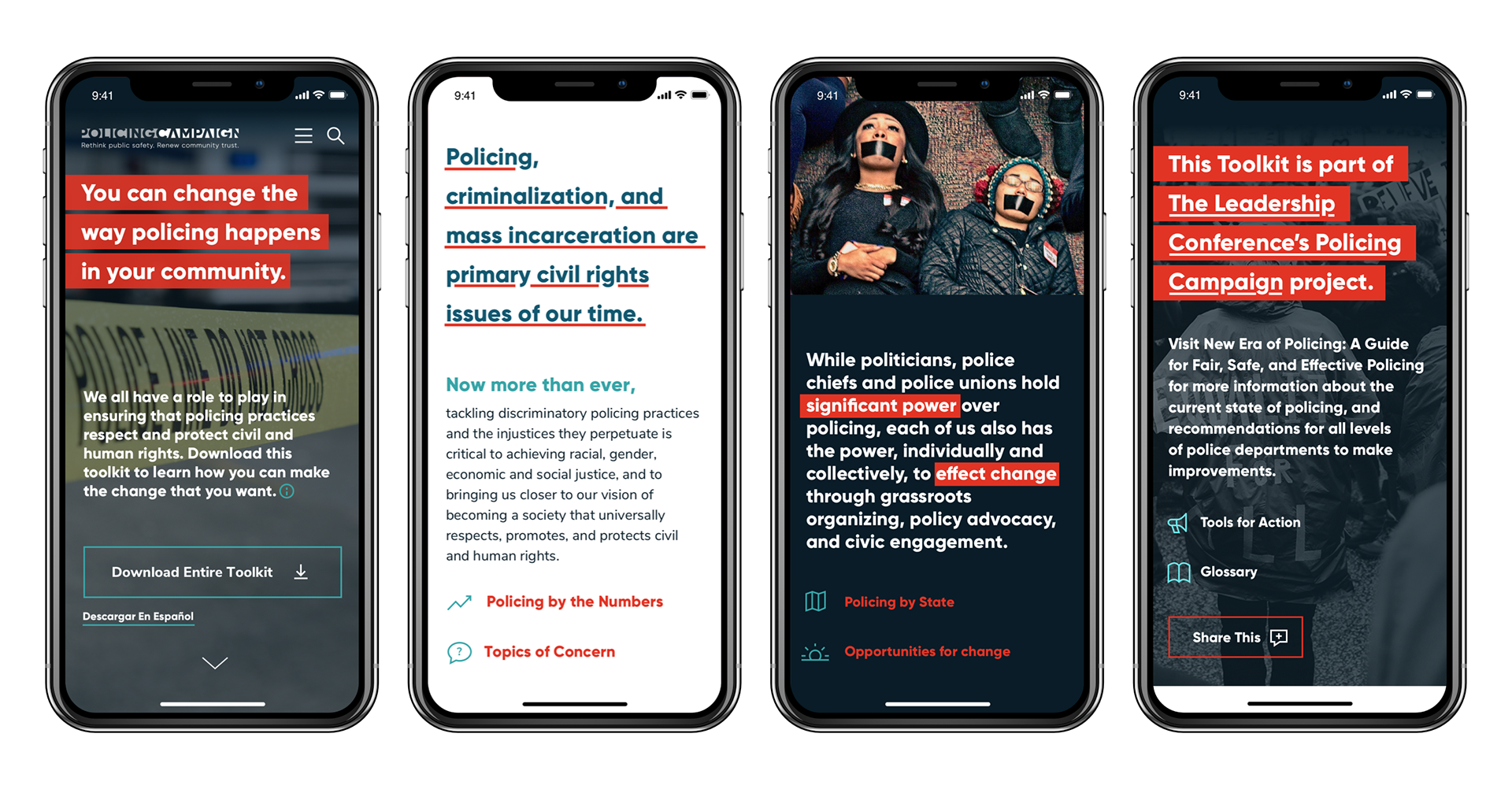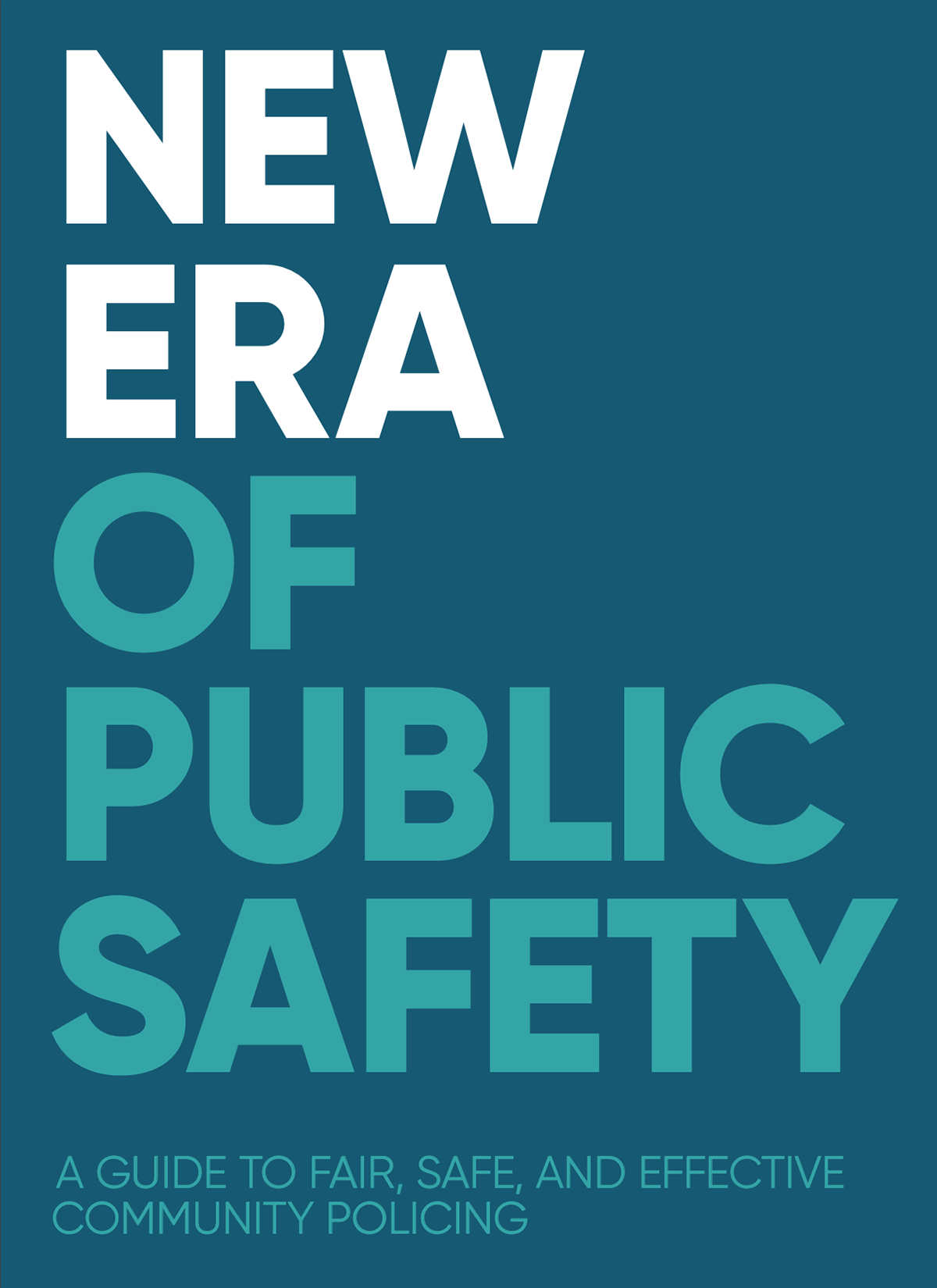 Launch
The launch of the #NewEraPublicSafety Policing Campaign Handbook and Toolkit was a success!
Panelists on a live video discussed the guidebook's recommendations, the role of community voices, and the importance of collaboration in public safety decision making.