Challenge
Organizations need volunteers, travelers want to have meaningful experiences, however, travelers can't find places to volunteer. 90% of travelers said they would like to volunteer on a short trip and only 36% actually have. Two main obstacles they run into are finding local opportunities and a limited amount of time. 71% of organizations need short-term volunteers with only 24-48 hours notice ahead of time. There are one billion volunteers worldwide and 0.9 billion leisure travelers. How can we enable travelers to volunteer during vacations and short trips?
Solution
Our approach is to partner with hostels, tourism boards, and the digital nomad community. As participants of Startup Weekend Lisbon 2016, our team designed a website to connect travelers to short term simple volunteer opportunities in the places they visit.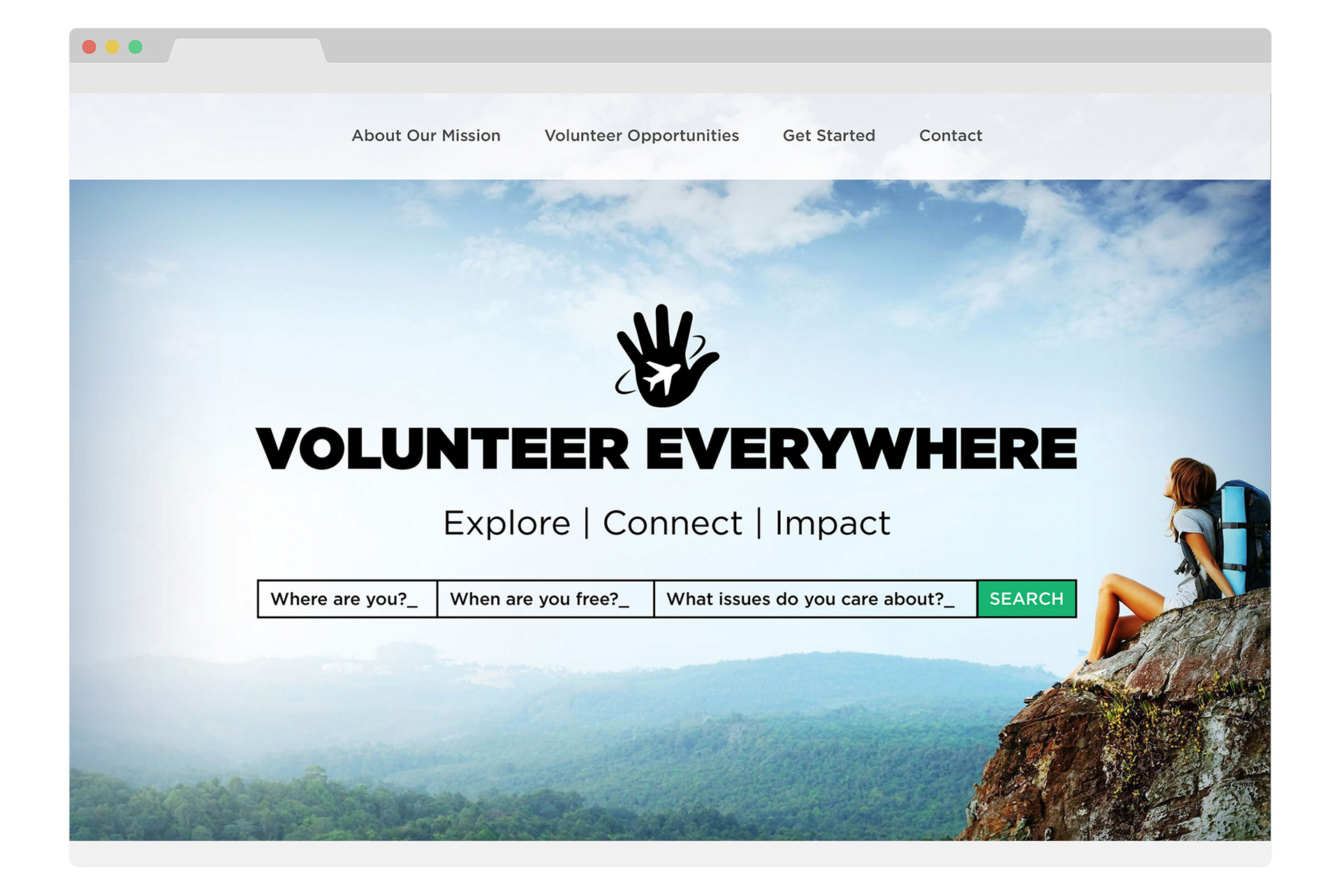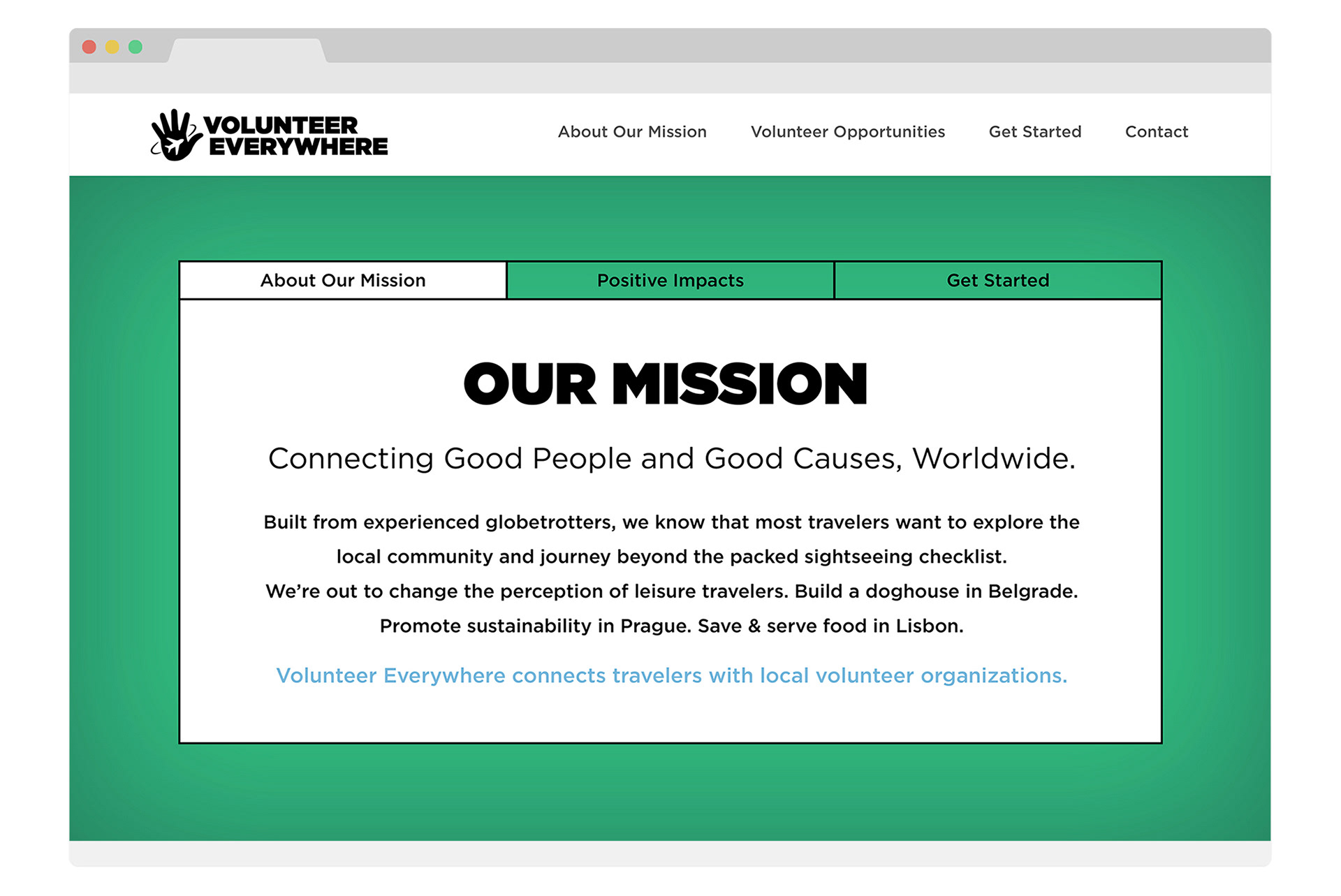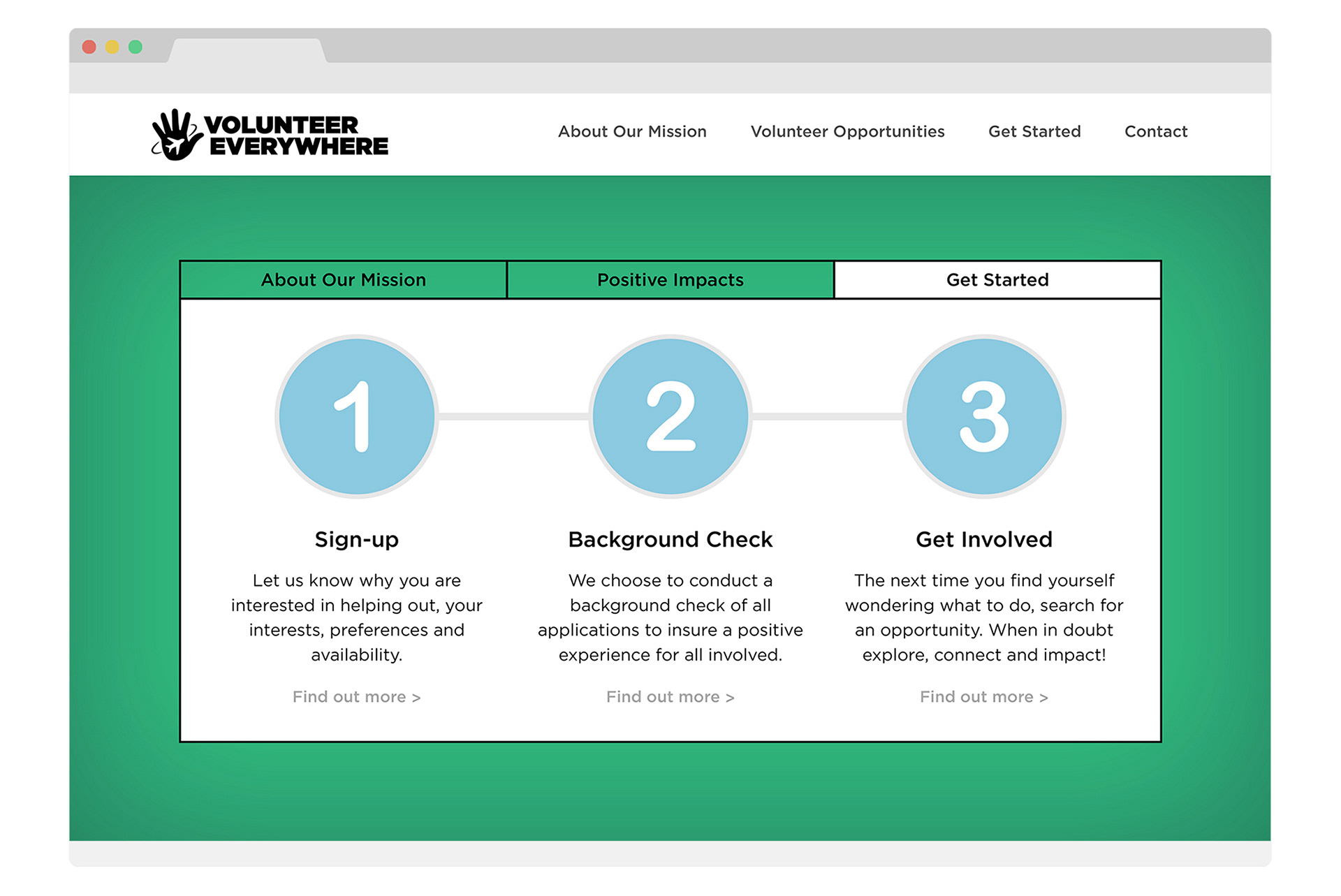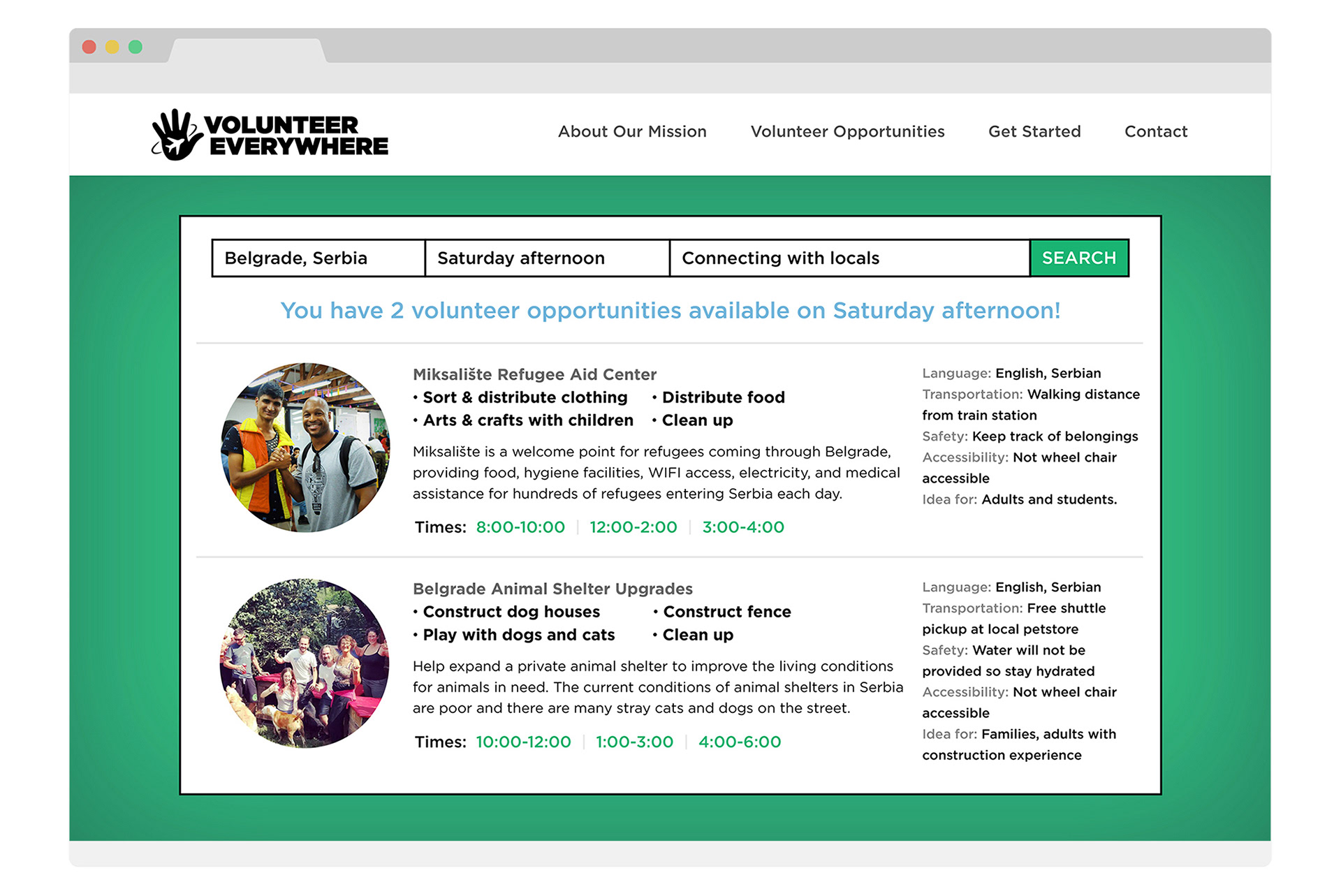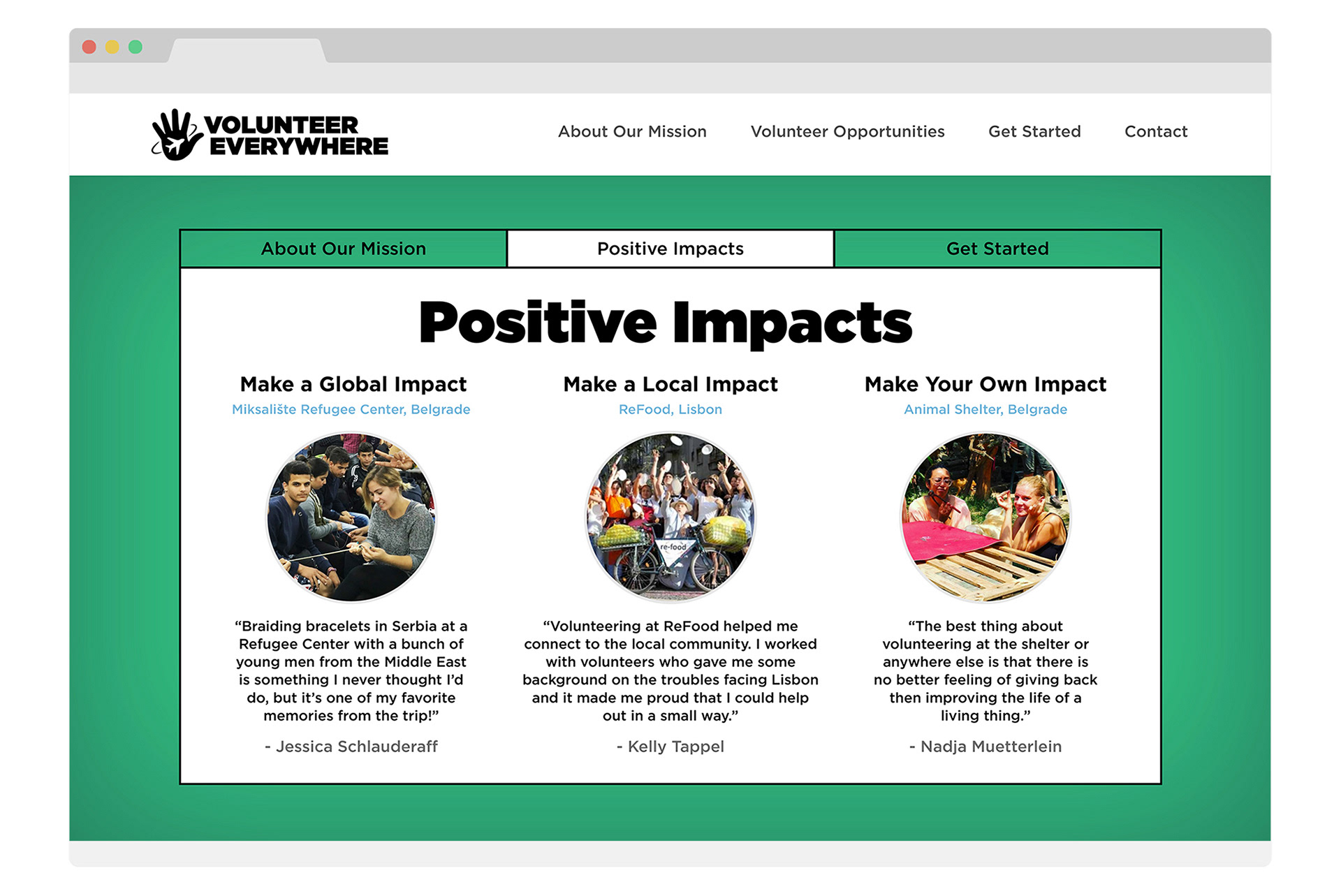 Results
Two local Lisbon organizations joined our effort and offered short term volunteer opportunities to travelers in the area. Volunteer Everywhere won second place at Startup Weekend Lisbon and was recognized as an innovative and socially conscious project.
This website concept was runner up during a Startup Weekend in Lisbon.